Latest Technology content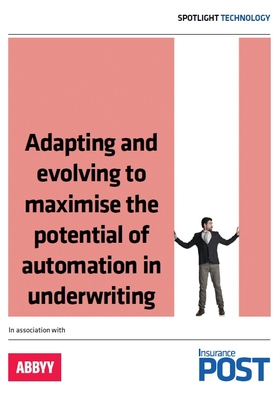 Automation is a growing reality in every corner of an insurance business. This spotlight explores the impact it is having on underwriting - and how staff are acquiring the skills to maximise its potential benefits here.
Lloyd's and London market insurance companies are seeking to navigate a complex risk landscape whilst also driving modernisation. In this webinar, an expert panel discuss how Lloyd's/London market insurers and brokers can drive innovation to future-proof the market on the global stage.
The global consumer insurance insights survey highlighted opportunities for insurers to fill the communication gap with consumers. Featuring a link to the full results and analysis, this short blog highlights why relevance and personalisation are critical.
Back to Top