Ireland
3

whitepapers and resources

Ireland
Following the country's success in addressing its past regulatory failures and setting out its stall as a well-regulated domicile for firms needing to service European Union clients, Ireland's insurance market exudes a cautious optimism about its future. Read this article to find out more.
As the Irish broking market steadies itself after the buffeting from the swirling winds of Brexit and Covid it faces a fresh challenge: consolidation. This article focuses on how Ireland's broker market is developing and how consolidation is impacting the market.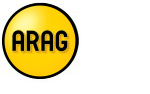 The ARAG Group moves into its 18th country with the internationalisation of its legal insurance business and is now about to launch operations in Ireland, after agreeing to acquire the Irish business operations of DAS Legal Expenses Insurance Company Limited in the Republic of Ireland.
Back to Top