ActiveQuote Ltd is fully authorised & regulated by the Financial Conduct Authority (FCA). We offer free advice on Private Medical Insurance, Income Protection and Life Insurance in the UK, and are able to provide instant online quotes. We are a British company with our head office in Cardiff, whose directors have more than 40 years of experience in the insurance industry. We deal directly with insurers to get you the best deal.
All content by ActiveQuote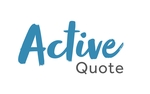 Leveraging value from InsurTech to drive innovation into transformation and ultimately competitive advantage in the current climate is a theme across the insurance industry akin to the Oklahoma Land Rush of 1889. This content provides advice to insurers on which areas to capitalise on first.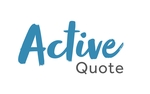 In this video Q&A, Insurance Post's content director Jonathan Swift and Rob Saunders, CEO of ActiveQuote discuss how the income protection market has changed since the Covid-19 pandemic and what its future could look like as consumers become increasingly aware of the need to protect themselves.
Back to Top