Kainos Group is a FTSE 250 IT service provider and consultancy with a global presence. We are engineering experts providing a full lifecycle development and support of customised digital services for our customers. These transformative solutions encompass a range of services from cloud to artificial intelligence and low code, which add value to the Insurance sector.
Learn more about how we help insurers grow their business, by intelligently improving their operations to deliver better customer and employee experiences, by visiting: kainos.com
All content by Kainos Group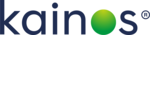 Customer experience is essential for overall attraction and retention and insurers must innovate to keep up with evolving customer needs. This content considers how generative AI can improve insurance customer experience within the claims process, by providing a faster, more personalised service.
Back to Top